Ragweed observatory letter – October 2019
Please find the issue of October 2019 of the Ragweed observatory Letter : https://solidarites-sante.gouv.fr/IMG/pdf/ragweed_observatory_letter_64_october2019.pdf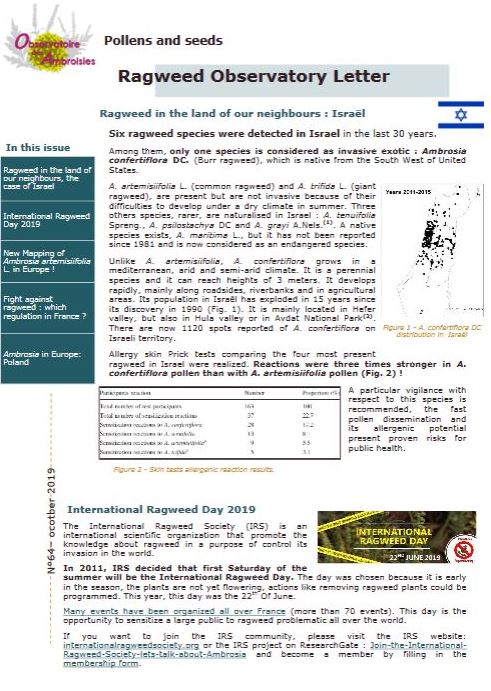 This newsletter aims to provide general and scientific information on the latest news concerning ragweed species.
In this issue :
– Ragweed in the land of our neighbours, the case of Israel
– International Ragweed Day 2019
– New Mapping of Ambrosia artemisiifolia L. in Europe !
– Fight against ragweed : which regulation in France ?
– Ambrosia in Europe : Poland
If you know anyone who might be interested in this newsletter, they can contact us (observatoire.ambroisie@fredon-france.org ) and we can send them the next issue (just a few issues are in English: one or two newsletters will be translated each year).