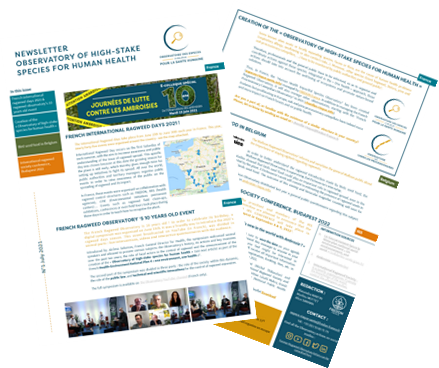 FRENCH OBSERVATORY LETTER – SEPTEMBER 2023
Please find the issue of September 2023 of the French observatory Letter on our website, espece-risque-sante.info : click here to consult it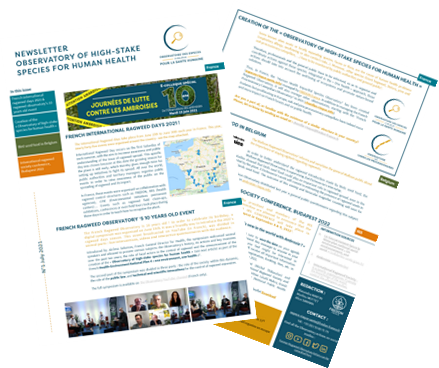 This newsletter aims to provide general and scientific information on the latest news concerning ragweed species and other high-stake species for human health. In this issue :
 Let's talk about Ambrosia
 EU norms and rules for seeds material
Processing conditions which make the Ambrosia seeds nonviable
Another study confirms the impact of climate change on ragweed species distribution
If you know anyone who might be interested in this newsletter, please share them the link ! They also can contact us (especes-risque-sante@fredon-france.fr ) and we will send them the next issue (just a few issues are in English each year).