International Ragweed Day – June 24, 2017
International Ragweed Day – June 24, 2017
What are ragweeds? Why worry? What do we know? What you can do?
Please find all the answers to these questions in this leaflet prepared by the International Ragweed Society (in collaboration with L'Observatoire des ambroisies) for the 2017 International Ragweed Day.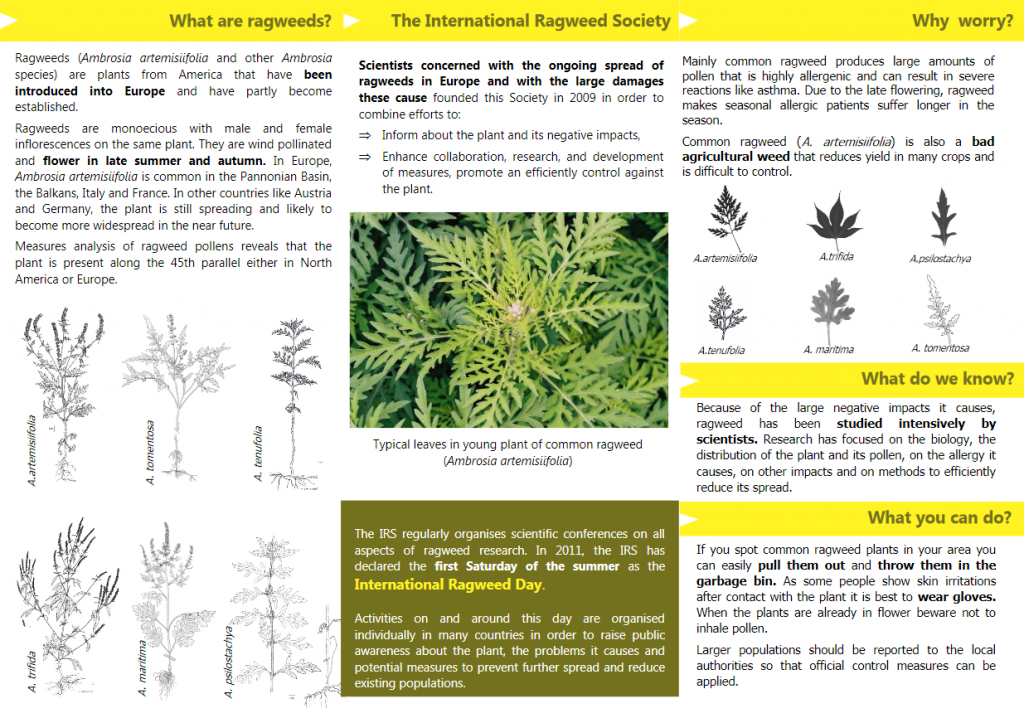 Below, an identification tool (funded by the EU-COST-Action FA-1203) about Ambrosia in Europe (habitus, leaves, seed). You can get the pdf file (English version and Italian version).