COST Action FA1203 SMARTER will focus on capacity building in the field of understanding and managing plant invaders, a discipline of applied ecology still novel for Europe.
The Action will facilitate training and transfer of technology and knowledge, by two main activities: Short Term Scientific Missions (STSMs) and Training Schools. Calls for both activity types are published on the SMARTER Website.
Short Term Scientific Missions
STSMs will allow personal contacts to be established among researchers and research groups, particularly within the Action Community. High priority will be given to early stage Researchers, students and scientists will, through STSMs, have the opportunity to visit institutions with specific expertise and/or facilities, and to learn procedures and techniques to be used in biological control, vegetation management, monitoring and modelling ragweed populations subjected to different treatments or natural expansion.
→ Detailed webpage about Short Term Scientific Missions
Training Schools
Two Training Schools will be offered to students and early stage researchers in 2014, with economic support for attendance offered to a number of trainees selected among the applicants. These Schools will: facilitate technology and knowledge transfer within the Action, increase the opportunities for synergies between experts and early stage researchers, and contributing to the enlargement of the scientific community. Two main training topics have been tentatively chosen Biological control and Vegetation management.
→ Detailed webpage about Training schools
Contact

Maurizio Vurro (IT), co-ordinator
Institute of Sciences of Food Production (ISPA), Italy

Personal website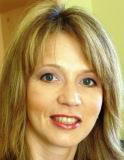 Ingrida Šaulienė (LT), substitute
Department of Environmental Research
Siauliai University, Lithuania